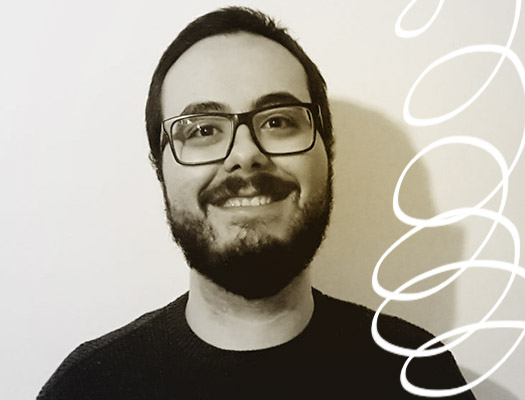 Fernando is a Software Developer specialized in Game and Entertainment Systems (Game Developer). He has a BSc in Videogames from ULHT (Universidade Lusófona de Humanidades e Tecnologias). Since graduating he co-founded Planetfall Studios and worked on various GameDev projects on different platforms, from VR/AR to multiplayer pc games, mobile games, and Nintendo Switch.
His last project was as a Lead Developer at project GBL4DEAF, developing Space Adventure: Defend the planet an educational videogame to teach mathematics accessible to Deaf and hard-of-hearing children.
João Frade graduated in Videogames, in Lusófona University (Lisbon).
Since the beginning, his biggest passions have been translating and developing apps and games.
ASDigital – Distance learning training for secondary education teachers: using visual thinking as a method to teach digital skills to students with ASD.
The recent COVID-19 pandemic has resulted in schools closing all across the globe, leaving over 1.2 billion children in 186 countries out of the classroom.